There's a quiet struggle that remains across the Indian reservations across North America. Within these sacred boundaries of ancient and coveted traditions, lies a community whose cries are loud but only seem to echo a whisper amongst the mainstream. While the news headlines boast a sustained economic rebound as well as escalating job growth and GDP in the United States, it hardly scratches the surface in the tribal communities.
What is evident – an emotionally impoverished nation amongst indigenous peoples. Not in culture, in fact they bear some of the richest heritage. Then again, they are America's first people. But their strength in rituals is silently overshadowed by the pain that exists from ongoing drug use prevalent in the community. Native Americans struggle each day to fight drug and alcohol addiction, but lack of resources is the overwhelming culprit to a less than desirable response.
Alcohol Addiction and Drug Dependency in Tribal Nation Well Above Other Populations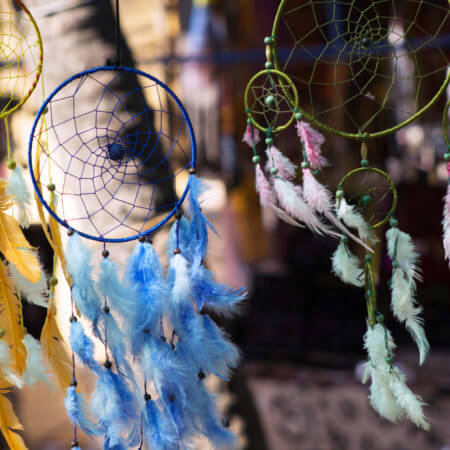 SAMHSA (Substance Abuse and Mental Health Services), the CDC (U.S. Centers for Disease Control) and other government agencies monitor and assess alcohol and drug use across the country each year. They weigh increases and decreases, trends, and segment use by age, gender and community.
For decades, evidence shows that Native Americans have a higher rate of substance abuse with correspondingly dangerous consequences to emotional, mental and physical health.
Root Causes for Addiction in Native Indian Population Include Neuroscience
Scientific and medical research case studies have long documented many underlying causes for drug and alcohol misuse and prolonged dependency. Some of the reasons include environmental circumstances (living in poverty or physical, emotional or sexual abuse, poor sustenance), sudden and traumatic life event (death of a loved one, divorce, or injury) as well as a genetic predisposition (familial, generational use). But there is another component to these layers of causation that increase the need or craving for use in Native Americans.
Physiology and Addiction to Sugar
The human is designed to function collectively with the body reacting to the messages sent by the brain. Within our mind is an area that responds to how we feel pain and perceive it. Through neurotransmitters, we are able to deal with pain by our natural ability to deflect it as much as possible, through our pleasure and pain center. It might sound strange but to some degree we are meant to withstand a certain level of pain. However, of course, we prefer the sensations related to pleasure.
The typical American diet includes the consumption of sugar. Even if you're careful and choose not to eat processed sugar, many of our common foods include sugar such as breads, pasta, yogurt, milk, and more. Our bodies process complex carbohydrates in the same manner as they would a spoonful of sugar. When ingested, sugar ignites our pleasure center, much like alcohol and drug intake. Some people can process this more effectively than others.
For Native American peoples, by sheer genetics and physiology, there is a heightened risk for substance abuse. As with all chemical dependency, over time, the body and brain health are compromised, opening the door to a host of other issues adversely affecting physical and mental health.
Diabetes, Kidney Failure and Cancer Leading Chronic Diseases in Native Americans
According the CDC, SAMHSA, HIS (Indian Health Services) and other healthcare agencies, the people who live on our reservations and those of indigenous descent have a greater risk in developing these medical conditions.
Living with purpose is an important element to experience a passion for life. But unfortunately, for generations, many Native Americans live in substandard environments and without the necessary financial resources or health services to effectively identify behavioral health issues.
Poor diet that lacks in proper nutrition will also diminish proper brain function, further igniting the cravings for sugar. The body also processes alcohol like sugar. Because there is an imbalance, causing an increase in stress and inflammation to the body, cravings for alcohol become more evident fueling more use.
When the body can no longer process sugar effectively, diabetes can occur. Alcoholism harms liver and kidney function. The Native American community has twice the rate of diabetes compared to Caucasians in the U.S., with diabetes also at the root cause of kidney failure in two out of every 3 Native Americans.
Diabetes, left untreated, can lead to blindness, loss of extremities, limbs and life. The suffering is often unbearable and limited resources in Maricopa County were the disconnect between those that needed help and viable solutions available. But change is not only on the horizon, it has arrived.
Outreach to Native American Communities Is Crucial to Change the Cycle
Chris Cohn, Founder of Scottsdale Recovery Center, announced the treatment center's partnership with Arizona state's Indian Health Services this month. Persons of tribal nations can seek relief from drug and alcohol addiction, as well as treatment for mental health conditions (common with addiction) at the Center, simply by acknowledging their culture, verifying their insurance coverage and starting the process online.
Time is of the essence. The youth of our reservations exude a hopelessness that's seemingly contagious. While we've seen as escalation in the incidences of attempted and realized suicides from teenagers in this country, the numbers in Native American communities of adolescent and young adult suicides are alarming.
Beyond the Shame and Stigma, Addiction Recovery Touches Community
Drug and alcohol addiction has no boundaries and hurts households, neighborhoods and counties across North America. The destruction is swift, yet silent, and indigenous communities have known this long before the opioid epidemic ever began.
Talk to Someone Who's Been There. Talk to Someone Who Can Help. Scottsdale Recovery Center holds the highest accreditation (Joint Commission) and is Arizona's premier rehab facility since 2009. Call 602-346-9142.