Scottsdale Recovery Center Staff
Introducing Arizona's premier drug, alcohol and dual-diagnosis addiction treatment professionals. Committed to your enduring recovery success!
Every employee at Scottsdale Recovery Center has many years of experience in drug and alcohol addiction, either in a management role or as a recovering addict. We have been where you are, so we can relate to and facilitate your recovery. Our deep understanding and commitment to each client's treatment process sets us apart from your traditional drug and alcohol rehabs. We learned the hard way, what works and doesn't work in the realm of drug and alcohol addiction treatment, enabling us to create Arizona's finest addiction recovery center; Scottsdale Recovery Center! Our staff is more like a large family rather than merely employees; The clients feel this family concept as soon as they walk in our doors and immediately start feeling the love and support. The success of your recovery is our passion!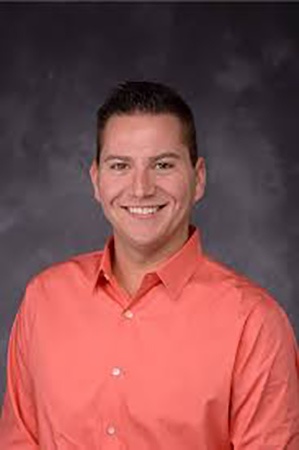 Randy S Gelow II, MD, Addictionologist
Medical Director
Dr. Gelow is the current Medical Director for Scottsdale Recovery Center. Originally born and raised in Michigan, Dr. Gelow received his Medical Doctorate (MD) degree from American University of the Caribbean. After getting a taste for the sun, and moving around the country a bit, he has found his way to Scottsdale, Arizona and completed his Residency at Scottsdale Healthcare (now HonorHealth) in Family Medicine. His motivation and varied interests in medicine show as he advocates for his patient's health and success. Dr. Gelow's knowledge is built upon his extensive experience in substance abuse addiction disorders as well as medications pertaining to addiction treatment and recovery. Dr. Gelow holds his DATA Waiver and has been with Scottsdale Recovery since October 2015.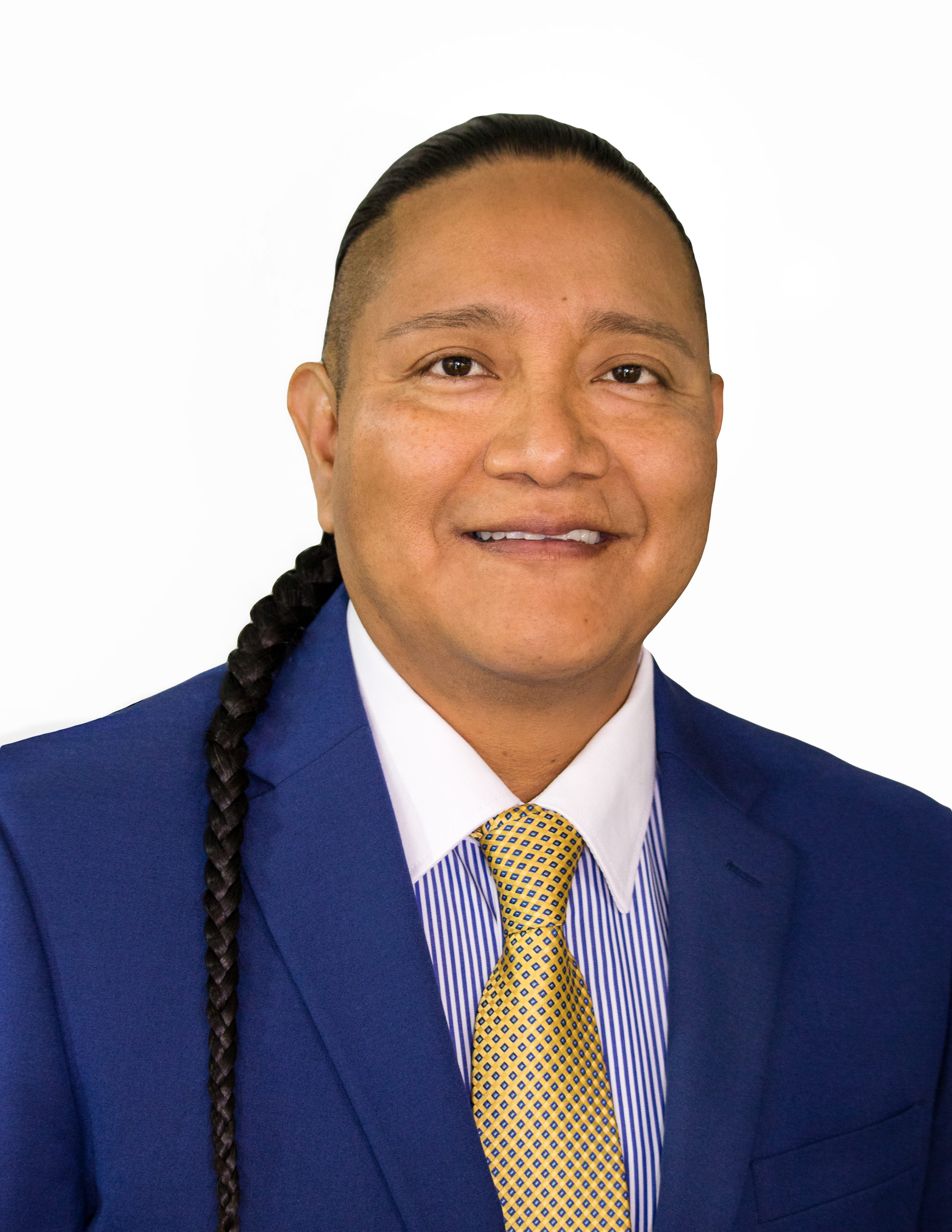 Lee Yaiva
Chief Executive Officer
Lee Yaiva brings a wealth of knowledge and 16 years of experience in behavioral health and addiction treatment to his role as Chief Executive Officer at Scottsdale Recovery. In addition to his clinical mind, he also brings a business savvy mind that prompts tactical risk and strategic solutions to the ever-changing trends in therapeutic interventions and delivery of service. Mr. Yaiva has served as the tribal liaison for numerous campaigns targeting culturally specific endeavors, incorporating a holistic approach to health and healing that is innate. Lee's passion for people and respect for the recovery process is evident in his distinct style and meticulous order in acquisition of identified objectives. Lee's commitment to empower utilizing a methodical approach to the reclamation of life is strategic and impactful.  His individualized clinical objective is multi-tiered, a calculated technical advance applied through tactical precision to achieve full dimensional wellness. Lee's mission is to create an opportunity of a lifetime for a lifetime of opportunities for all people.  
Michelle Sproule, LPC
Chief Clinical Officer
Michelle Sproule is a Licensed Professional Counselor (LPC) in the state of Arizona. She graduated with a Bachelor of Arts in Psychology from the University of Arizona in 2006 and received a Master of Science in Clinical Mental Health Counseling from University of Phoenix in 2014. Michelle initially began her career working with adults who suffer from mental illness. Her path later led her to begin working with adolescents with dual diagnosis mental health and substance abuse concerns in nonprofit behavioral health before becoming a therapist at SRC in 2017. She is trained in various trauma modalities, including Eye Movement Desensitization and Reprocessing (EMDR) and Brainspotting (BSP). Michelle is passionate about leadership and thrives on working collaboratively with leaders, clinicians, and clients to enhance motivation and drive for creating a new identity in recovery. She strives to live out the principles of the Four Agreements and challenges her peers, clients, family, and friends to do the same. Outside of her professional life, Michelle enjoys practicing yoga, reading, and listening to self-improvement podcasts.
Chrissy Orellana, LISAC
Clinical Director
Chrissy is a Licensed Independent Substance Abuse Counselor (LISAC) in the state of Arizona. She graduated with a Bachelor of Science in Sociology from ASU and a Master of Science in Addiction Counseling from Grand Canyon University. Chrissy initially began her career working in a mental health clinic and later came to work in substance abuse treatment in 2015. Chrissy first became passionate about helping people struggling with alcohol and drug addiction after getting sober herself in 2010. Chrissy practices Cognitive Behavioral Therapy techniques with clients and encourages an open and safe place for people to feel comfortable being honest about what they are struggling with.
Lisa Moody, LISAC
Therapist
Lisa has over twenty-seven years of experience in the field of counseling and 19 years in the management of outpatient, residential, and inpatient settings, most often in the area of substance abuse treatment.  She has been BBHE licensed since 2004.
She graduated with a Bachelor of Arts in Psychology from Marywood College in 1988 and received a Master of Arts in Counseling with a specialization in Addictions from Marywood College in 1990.
She has worked as a Counselor, Clinical Supervisor, Clinical Operations Director and Clinical Director. Lisa was chosen to be 1 of 15 professionals (from over 100 applicants from the southwest region of the country) to attend the Leadership Institute in California sponsored by UCLA.  She has extensive experience serving both juveniles and adults with substance abuse issues in the criminal justice system.   Some of her areas of expertise include Criminal Justice, Trauma and Addiction, she is trained and utilizes EMDR which is an integral part of her therapy services.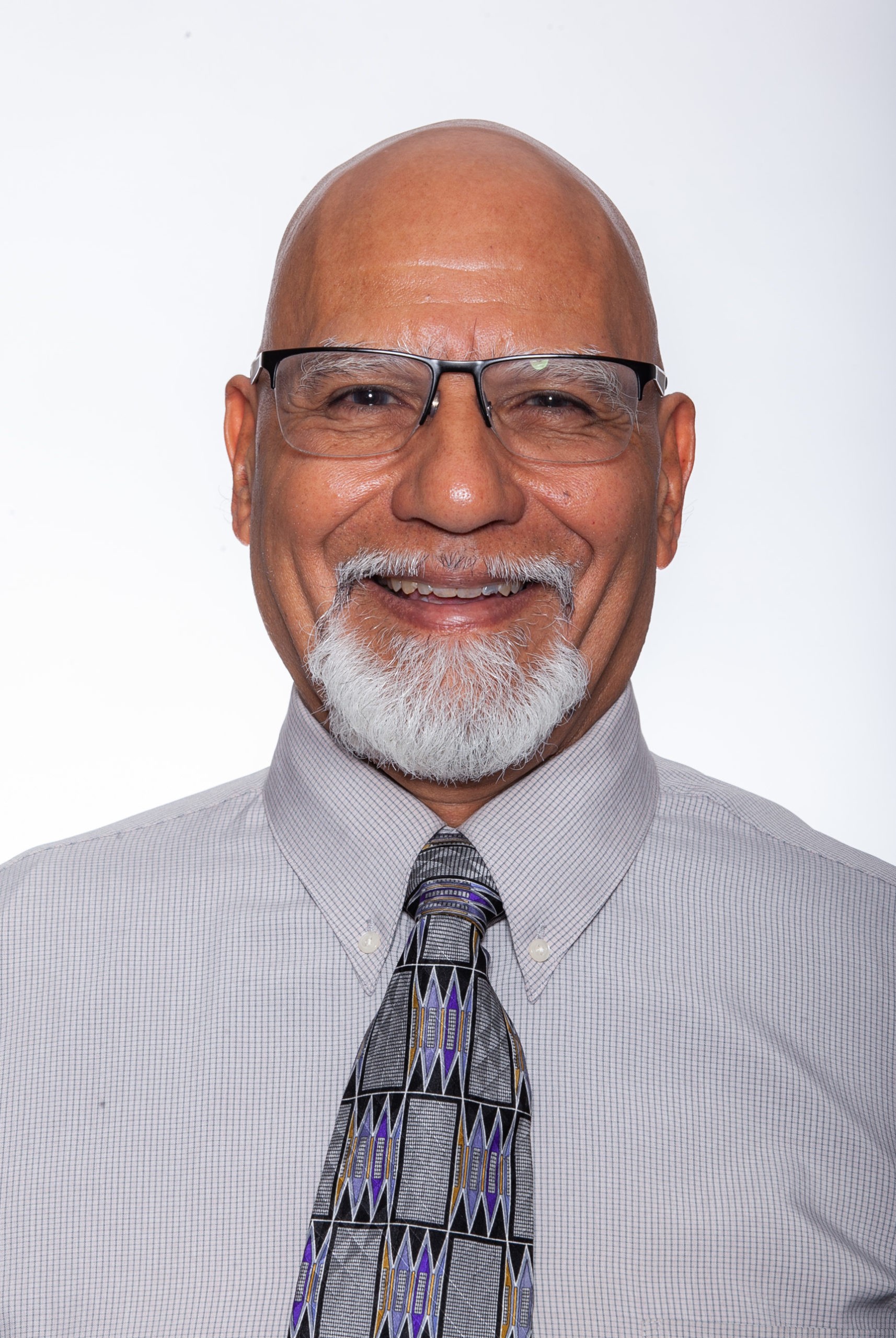 Roberto Levario, MSW
Therapist
Roberto received his Bachelor of Science in Rehabilitation from the University of Arizona and Master of Social Work from Arizona State University. He has been counseling for 4 decades working in corrections and substance abuse. Roberto has been involved in individual, family, and couples therapy. He also has worked with challenging personalities and populations in high-risk situations. He found addiction to be the most complex and challenging. Roberto facilitates a unique blend of therapeutic interventions which include Existential, Experiential, and Neurobiological approaches. His most recent work has been in more fully understanding the addicted brain. He believes that when clients better understand the underpinnings of their addiction experience, the greater their chance of learning to interrupt the discomfort associated with addiction. This in turn will allow them to embrace the power to interrupt the cravings, providing them a greater chance of experiencing a fuller measure of freedom from addiction. Freedom is a significant reality that runs through Roberto's work. His mantra is "I'm not here to help you, I'm here to free you, by leading you back to the freedom you have been distracted from since childhood."
Sam Boone, PSS
BHT Supervisor
Lori Mischke, LISAC
Therapist
Lori has been an active member of the recovery community since April 2013. Lori began her professional work in the substance use treatment field in 2016. Her personal and family experiences helped create a passion to help those struggling with substance use disorders. Lori received her Bachelor of Science in Sociology from Grand Canyon University, where she graduated with honors in December of 2016. Lori continued and received her Master of Science in Addiction Counseling from Grand Canyon University, where she graduated with honor in February of 2019. Lori's therapeutic methodology includes a combination of Motivational Interviewing and Cognitive Behavior Therapy. Lori prides herself on her compassionate, empathic, and well-rounded approach and we are grateful to have her as a Primary Therapist and team member of Scottsdale Recovery Center.
Daria Brill, BA
Clinical Program Coordinator
Daria holds a Bachelor's degree in Child Adolescent Development: Emphasis on School-Age Child and Family, from San Francisco State University.  She will be starting in Fall 2020 at Grand Canyon University with the goal of earning her Master's degree in Clinical Mental Health Counseling and becoming a Licensed Counselor. In her time with SRC, Daria has created a culture of warmth and empathy, and serves clients with a drive to better themselves throughout their journey in recovery. Daria comes with the personal experience of having fought alcoholism and addiction and is in recovery.  Currently, Daria is working closely with the clinical staff and clients to help ensure the clients are supported and they receive the most out of their experience at SRC. She partners with clients and clinical staff to create a healing environment and solidify aftercare plans for clients to maintain lifelong sobriety.
Patrice M Roy, PMHNP
Psychiatric NP
Patrice is a Psychiatric Nurse Practitioner who was educated and trained in her home state of Maine. She has over 25 years of experience in Behavioral Health Addictions. Patrice's practice philosophy is two-fold. First, she focuses on understanding the individual needs of each patient and then, in collaboration with the patient, develops a holistic, comprehensive care plan based on the individual. Patrice believes in the importance of a team approach to recovery and is proud to be part of the SRC Team where communication and collaboration ensure that each patient is provided the best that SRC has to offer.
Patrice is committed to ongoing education in Behavioral Health Additions in order to learn new treatments and interventions to better care for her patients. Patrice is certified as an Advanced Practice Psychiatric Nurse Practitioner. She is also certified as an Advanced Practice Clinical Nurse Specialist and as a Certified Acudetox Practitioner.
Throughout her career Patrice has endeavored to help people live their best life. Whether in her professional roles as an administrator or direct care practitioner, Patrice believes the individual holds the answers within and she feels privileged to be part of the team that helps them discover their personal journey to recovery.
Alex Spritzer, PMHNP, FNP-C, CARN-AP
Psychiatric NP
Alex is an AANP board certified Family Medicine Nurse Practitioner, ANCC board certified Psychiatric Mental Health Nurse Practitioner & ANCB certified Advanced Practice Addiction Medicine Nurse Practitioner. He graduated Summa Cum Laude at Arizona State University, Grand Canyon University & Washburn University. In March 2019, he completed a comprehensive opioid use disorder program and holds a certificate from Harvard Medical School. Alex started his career in an Ambulatory Family Medicine clinic in Beaverton, Oregon in 2014. In 2017 Alex moved from Oregon back to Arizona where he received a request to practice general medicine in the setting of substance use and abuse. Since that time, Alex developed a passion for substance addicted populations and returned to school for further studies. Realizing that substance abuse and dual psychiatric mental health conditions go in tandem, he made the choice to pursue psychiatric studies to be able to provide more comprehensive and evidence-based care to his patients. Alex has worked in the field of addiction medicine since 2017 and has provided firsthand oversight of medically complex detox cases ranging from alcohol, benzodiazepine, opioid, stimulant, and other-psychoactive and non-psychoactive substances. He successfully treated thousands of patients both at the detox level and at residential, partial hospitalization—php, and intensive outpatient therapy.
Brittni Sunbury, FNP
Nurse Practitioner
Shandel Chavez, LPN
Licensed Practical Nurse
After becoming a Nurse in 2016 Shandel began her career as a Correctional Nurse. It was at the Penitentiary where she discovered her passion for substance abuse and mental health disorders. Seeing how the system was broken and people with addiction were not given proper rehabilitation, Shandel decided it was time to move on to a place that specializes in those areas. It is her compassion, determination, and drive to help her community that makes Shandel perfect for Scottsdale Recovery Center. Each day Shandel gives her all into caring for her patients and makes each feel like they have a second chance at recovery, a second chance at life.
Hailey Watson, RN
Registered Nurse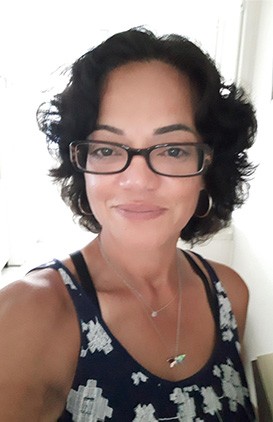 Ida LaLuz, LPN
Licensed Practical Nurse
Mary Ann Moore, RN
Registered Nurse
Jacklyn Ramm, RN
Registered Nurse
Jacki is a born and raised Nebraska native, but fell in love with Arizona when she moved down here to attend Arizona State University. She has two degrees, one in marketing and one in nursing, which brought her to SRC. From her time in nursing school, she gravitated towards mental health and knew that found that this area of nursing was where she belonged and would be able to make a lasting impact on her patients. Jacki prides herself on her warmth and compassionate style of patient care, ensuring clients feel welcomed and fully supported while in the residential house.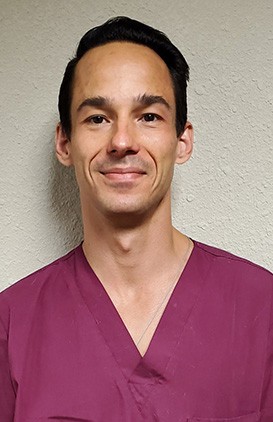 Lucas Pelka, RN
Registered Nurse
Luke earned his bachelor's degree in Nursing in 2006 from University of Illinois. From there he went on to work in an Intensive Care Unit over the course of 4 years. He then transitioned to work at a Chicago inpatient psychiatric hospital where he developed a new passion for working with that patient population. He then seized an opportunity to work in an outpatient community health setting, which focused on helping patients with psychiatric illness maintain their independence and getting out of the cycle of repeated hospitalizations. His personal involvement in substance abuse recovery led him to SRC where he now functions not only as a nurse, but as another person with relatable life experiences that clients cite as inspiration for their own recovery. His professional interests include Medication Assisted Treatment, the role of holistic therapies in substance abuse treatment, and investigating emerging psychiatric medications.
Bri Bohorquez
Director of Operations
Brianna Bohorquez is a proven leader with the ability to establish objectives, motivate others to succeed and deliver on projected outcomes. Bri's capacity to navigate her role as Director of Operations embodies the mission and values of Scottsdale Recovery Center. Her dynamic approach to leadership exemplifies influence and initiative through strategic acquisition of identified objectives. Bri's innate quality as a mother compliments her role and invigorates a maternal instinct to nurture and enhance the lives of everyone around her. Brianna's commitment to empower, inspire and lead speak to her depth and the ability to provide an opportunity of a lifetime.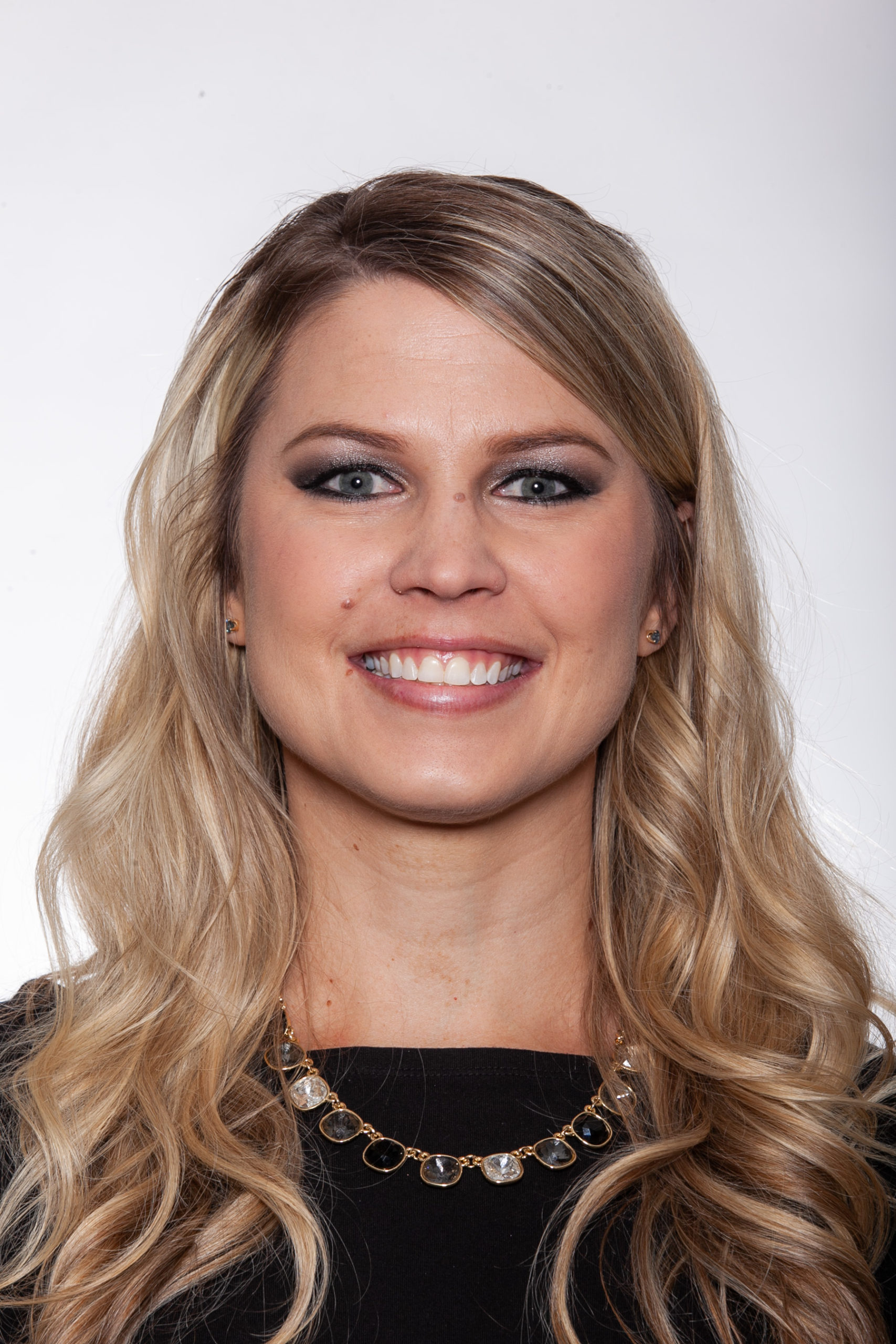 Andrea Dermott, BBA
Operations Manager
Andrea was born and raised in Phoenix, Arizona. She became part of the SRC family January 2019 after completing our treatment program in 2018. She understands the struggle of addiction and shows our clients firsthand that recovery is possible. She attended Northern Arizona University to study business management and has a strong passion for helping others. She has over 10 years of customer service experience and uses her Bachelor of Business Administration degree to support our front office operations. She enjoys playing golf, playing the piano and wake boarding in the summer. Her positivity and sunny disposition keep our clients and staff in high spirits whenever possible. She is passionate about her career and was our 2019 Employee of the Year.
Talonna White Crane, BS
Case Manager
Talonna began her journey at SRC in February of 2021, and with her brought six years of experience working in the treatment field. Talonna received a Bachelor of Science degree in Criminal Justice, with the intention of becoming a Juvenile Probation Officer. Shortly following graduation, Talonna began working at a level one residential treatment center for juveniles. Talonna worked closely with juveniles struggling with trauma, substance abuse, and mental illness. After working with this population, Talonna found her passion in the field of healing and supporting individuals on their path to success and wellness.
In addition to assisting individuals within a treatment environment, Talonna is also a volunteer with the Gila River Fire Department Crisis Response Team and is committed to positively impacting Native American communities.  Talonna is dedicated to utilizing her experience and knowledge to provide clients with the resources and support needed to aid in their journey to recovery.
Randi Keiper
Case Manager
Randi is originally from Los Angeles. She has attended classes for addiction studies and has been working in treatment since 2010. She has been working at Scottsdale Recovery Center since 2016 after moving here to be closer to her family. With 13 years of sobriety, Randi has a passion for helping others who struggle with substance abuse, criminal background challenges, and especially those who feel they are too old to change. She is a supportive member of our team and brings her extensive recovery experience on a daily basis to our community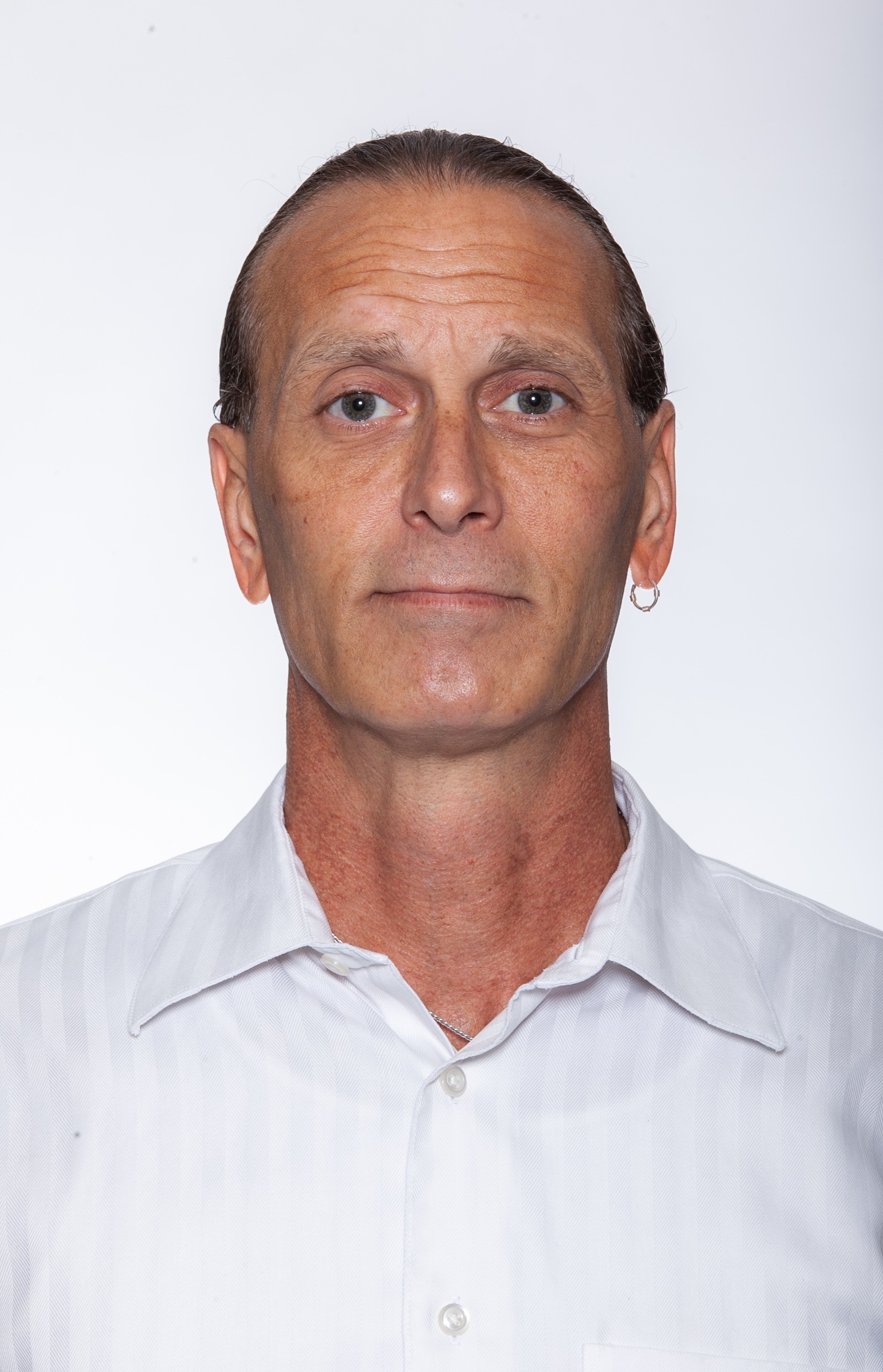 Daniel Silvey, PSS
Group Facilitator
I am originally from Washington State but have called Arizona my home for 42 years. I began working with individuals dealing with adversities due to substance abuse/co-occurring issues in 2005 after I myself went through treatment. I continue my education to make sure I provide the best assistance for the individuals I am helping and have successfully obtained the following certifications: Peer Support Specialist, Direct Support Professional, and Behavioral Health Technician.
Mike Jacquette, PSS
BHT Lead
Mike is originally from Philadelphia and moved to Phoenix, AZ to get sober. He is in school to become a therapist and has his peer support specialist certification. Mike is always willing to go above and beyond for our clients and began working for Scottsdale Recovery in 2018. With three and a half years of sobriety, Mike is driven by his passion to give back and help others struggling with alcoholism/addiction.  He leads by example from his own journey with alcoholism and addiction, using his experience strength and hope to encourage our clients to find themselves through recovery. 
Christina Freeman
Admissions Coordinator
Christina moved to AZ in 1998 from California. She has been working in in the recovery community since 2017. She started in the accounting department and has now moved into admissions since she is passionate about helping others. Christina hopes that she can use her story to inspire those that are struggling with their addiction. She has overcome the hardship that came from being incarcerated and is a valuable member of the recovery community and has 11 years of sobriety.
Joe Scarola
Admissions Coordinator
 After years of struggling with addiction Joe has found peace within himself and his goal in life is to show others that it's possible for them too. His passion for recovery and helping people shines through him with his ability to help our clients tackle any of their issues they may need help with. He makes people feel at home and safe here at SRC.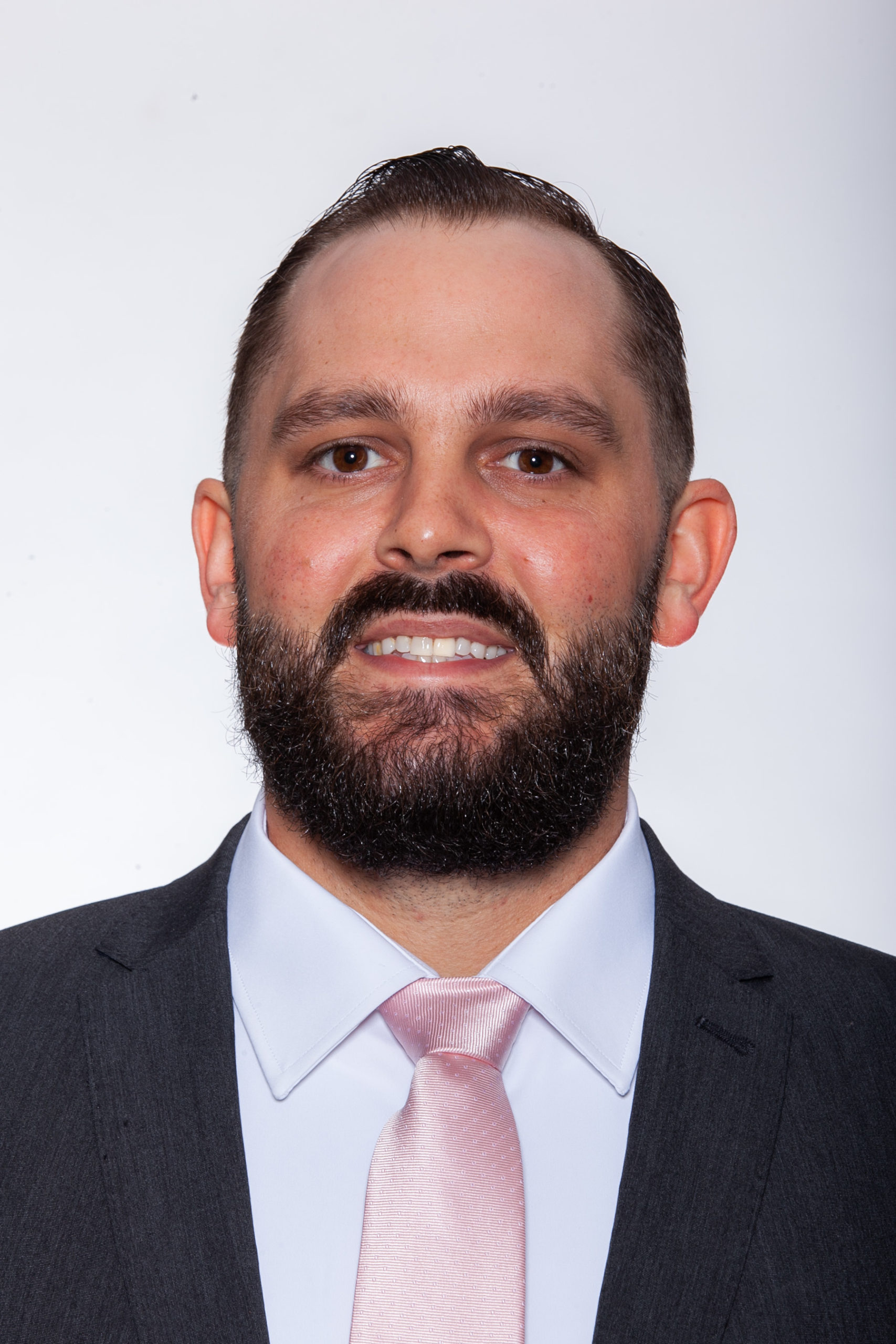 Joe Bernazzani
Admissions Coordinator
Joe is a northern California native and has been living in the Scottsdale area since 2011. He brought with him a wealth of combined admissions, finance, marketing and utilization review experience in the addictions treatment field. His philosophy of effective, trauma informed treatment for those struggling with addiction combines personal accountability with care and compassion. Joe believes that effective, open communication with referents, families and clients is the most integral part of the admissions process at Scottsdale Recovery Center. Joe is skilled in residential substance abuse and mental health treatment after working in various treatment centers and intervention services for the greater part of the last 7 years. He holds a vast perspective of admissions, insurance (verification and pre-certification) and relationship building. He has the proven ability to flourish in high pressure, deadline-oriented environments, while possessing a high level of organizational and communication skills. Professionally, Joe is drawn to situations that provide hands-on access to the admissions process, allowing him to build symbiotic relationships that support the identified loved one's admission to a program that benefits their sobriety and lifelong healing. In his spare time, he loves playing softball, fishing, and watching sports. Joe is an avid bullrider and is a spelunking enthusiast. He is a board member in a local recovery based sober softball organization in which he coaches the two SRC teams. #TEAMSRC
Grace Burry
Administrative Assistant
Originally from Seattle, Washington, Grace moved to Phoenix in 2018 to pursue her Bachelors degree in both Psychology and Neuroscience at Arizona State University. Set to graduate in May of 2022, she hopes to continue pursuing medical studies by attending Physician's Assistant school. Grace's personal journey has placed her on the path of serving those with substance abuse disorders and mental health struggles, and she is grateful to be pursuing these passions at Scottsdale Recovery.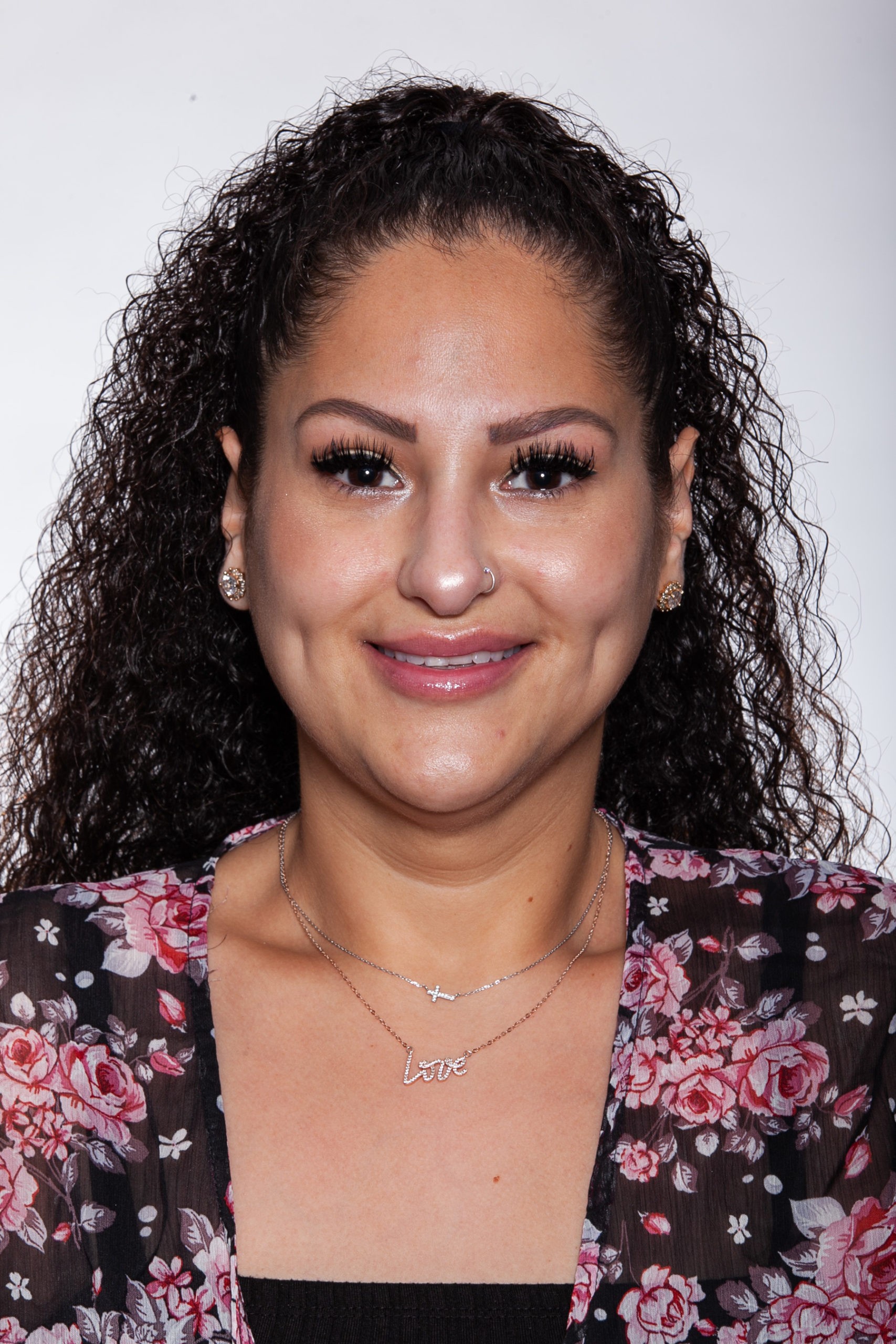 Doris Beltran
Office Manager
Doris is an integral part of Scottsdale Recovery Center. She is very passionate about recovery and helping others.
Gena Neuroth
Peer Support Specialist
Gena was born in Show Low, AZ and struggled with addiction at a very young age for about 20 years. She was able to get a chance to get sober and create a different life for herself for the better.  When she started her journey of sobriety she wasn't sure if she was worth it, however, a couple years into sobriety she was given the opportunity in a position working at a treatment center that would change her life forever. She was able to not only find a job but realized it was her dream job and it made her feel as if this is what she was put on the earth for. Gena is an asset to Scottsdale Recovery and she is blessed and grateful to have over a decade of sobriety! She found her dream job helping other addicts and alcoholics to achieve a better life for themselves and their families. She learns something new each day when working with our clients and she truly believes she would not be the person she is today without them.
Laura Jones, BS, PSS
Clinical Paraprofessional
Laura has come to us from Maricopa County Public Health. Laura has been active in the community with health education and prevention for eight years. She received her Bachelor of Science from Ottawa University in 2018 and graduated with Cum Laude honors, in Addiction Counseling. Laura is currently working on her Master of Science in addiction counseling at Ottawa University and will finish her Masters in December of 2021. Laura is compassionate about working with individuals who suffer from addiction. She loves to work with a diverse population.  She also loves to work with the community and prides herself on being caring, empathetic, and understanding. Laura is an asset to the team, and she is very excited to be a team member of Scottsdale Recovery Center.
Hillary Hansen, LMSW
Therapist
Hillary is a Licensed Master Social Worker (LMSW) in the state of Arizona. She graduated with a Bachelor of Science in Human Services at Indian River State College and her Master's in Social Work at Arizona State University. Hillary began her career working for and volunteering with different non-profit populations and found that her heart is working in the substance abuse field. Hillary is dedicated and passionate about working and living the transformational journey of recovery. Hillary utilizes a strength based, empowering, honest approach in guiding others to become the best version of themselves.
Aymet Demara, LASAC-T
Therapist
Aymet is a Licensed Associate Substance Abuse Therapist Temporary (LASAC-T) in the state of Arizona. She graduated with a Bachelor of Arts in Psychology from Kansas Wesleyan University and a Master of Science in Addiction Counseling from Grand Canyon University. Initially she began a career working in a behavioral health clinic and transitioned to work in substance abuse treatment in 2019.  Her family experiences helped create a passion to help those struggling with substance use disorders. Aymet has experience with running a MAT program and practices Cognitive Behavioral Therapy techniques with clients. She enjoys watching sports and being active such as outdoor activities.  She also enjoys learning new approaches and therapy techniques to help the community to better herself and others.
Chris Cohn
Founder
Chris Cohn holds a Masters Degree in Addiction Counseling, (MAC) and has a Bachelors Degree in Sociology from the University of Arizona in Tucson – Bear Down! Chris brings strength, hope and inspiration to the organization as well as a strong desire and passion to help people get and stay sober. Chris was born and raised in Arizona and is well connected in the recovering community. Chris went to Brophy College Preparatory then graduated from the University of Arizona with a Sociology Major / Psychology Minor. Chris wanted to continue his education and study addiction more thoroughly, so he attained his Masters Degree in Addiction Counseling from Grand Canyon University.
Chris started this business for one reason: To help the still suffering alcoholic and addict get and stay sober. Furthermore, his ability to think outside the box and employ the best network of licensed therapists, substance abuse counselors, sober coaches, detox doctors, medical doctors, Interventionists and psychiatrists, opens the door to an all-encompassing recovery program that goes far beyond just Inpatient Drug Rehab. The programs implemented are all PROVEN to keep people sober and attain life-long sobriety. We give you the tools needed to get and stay sober; the willingness, acceptance and ones ability to surrender must come from within.